Family Friendly Wednesday Nights at PFBC

Wednesday Night Supper begins @ 5:30 each week. Here's what we're having:
Join us for Frosty Nights during December! Supper will still be at 5:30 each week, with activities beginning at 6.
12/2: Baked chicken strips, green beans, mac and cheese
12/9: Burgers and fries
12/16: Pizza Night!
12/23: No Wednesday Night Service. Merry Christmas!!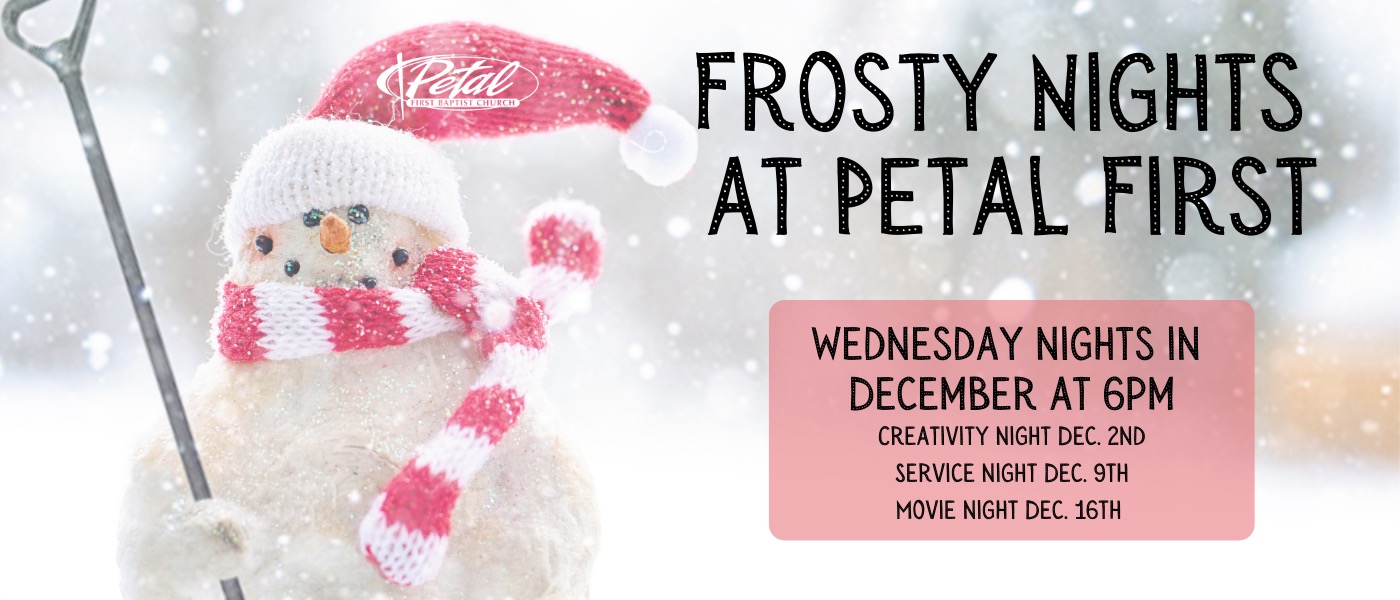 AgeGroup Classes
6:00 PM Refuge -- Student Ministry for 7th to 12th Graders
6: 15PM ZIP -- Preschool Ministry for Ages 3-5 (Childcare provided Birth-2)
6:15 PM TeamKID -- Children Ministry for K5 to 6th Grade
6:15 PM ReFuel -- Adult Bible Study Led by Pastor Brad
8:00 PM IMPACT -- College Bible Study
Contact the church office 601.545.3198 for more information.