International Missions
(the ends of the earth)
Southeast Asia
Petal First Baptist Church voted to Embrace a Unreached, Unengaged people group in Southeast Asia in December 2013.
We encourage you to Pray, Give & Go!
Go Fund Donate Button that takes them to the place where they can give.
Haiti


http://www.butgodministries.com
But God Ministries is a 501(c)(3), non-profit organization, that shares the love of Jesus Christ through building sustainable communities around the world.
Operation Christmas Child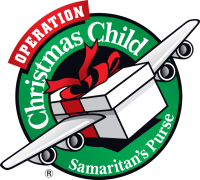 In the hands of local churches, every gift-filled shoebox is a powerful tool for evangelism and discipleship—transforming the lives of children and their families around the world through the Good News of Jesus Christ!
As shoebox gifts are distributed, local pastors or church leaders present the Gospel in a fun way designed for kids while family and friends listen in. Along with their shoebox gift, children also receive The Greatest Gift, a colorful presentation of the Gospel in their own language.