Local Missions (Jerusalem)
Our Mission Luke 3:11: And he would answer and say to them, "The man who has two tunics is to share with him who has none; and he who has food is to do likewise."
Several years ago God led Petal First Baptist to adopt Petal Primary School. This has meant different things over those years. It all started when Brad noticed a little boy whose shoes needed to be tied. As he bent down to tie the shoes he realized that the shoes were barely shoes. He told the boy he would be right back and then went to the store and bought a brand new pair of shoes for this little boy. Through many generous donations from our community and our church family, we have been able to provide so much more since that first pair of shoes. Such as, more Shoes, Uniforms, Backpacks, School Supplies and food for children on the weekends.
Your support will bring hope to a child that will last a lifetime. With your help, we want to meet a child's spiritual, physical, educational and relational needs. Poverty can do more than rob a child of physical life, the child loses their God-given sense of dignity and self-worth.
Petal Primary Child Sponsorship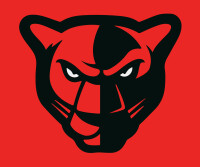 $225/ Yearly
$25/ Monthly
Where does the Money go?
Uniforms
Shoes
Backbacks
School Supplies
Food Backpacks
Food Backpacks
Food bags sent home each weekend with children who otherwise may not have food to eat.
Panther Pals
Mentors needed!!!
Contact Rebecca Eubank for more information.
Christian Women's Job Corp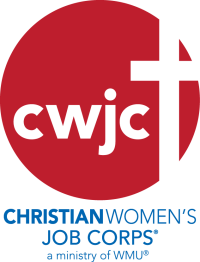 Pinebelt Christian Women's Job Corps, Inc. is an ecumenical ministry that provides HOPE to women in need. Our purpose... to empower hurting women through education, mentoring and goal setting and to move them toward self-sufficiency. The goal is to break the cycle of poverty, be it financial, emotional or spiritual. It is a program about empowering women to help themselves - it is a HAND UP NOT a HAND OUT.
The Lighthouse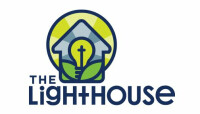 Lighthouse is a non-profit 501c3 organization dedicated to helping children and their mothers by providing a safe and stable home for them.
Petal Children's Task Force
Our Mission is
- To act as an advocate for families, children, and youth who live in the Petal School District area, who are in need.

- To provide assistance to Petal families with a wide range of services

- To work together with local Churches, Social Services, Law Enforcement, Judicial Services, Petal Schools, and Civic Clubs, to provide quality assistance where needed.
Backyard Kidz Club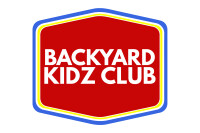 Backyard Kidz Club is part of an effort to go everywhere to spread the Good News of Jesus! This focuses on Children in different areas in Petal that are taught God's Word in their own backyard! Join us in ministering to a local neighborhood. This is geared for the whole family to enjoy! We do games, bible lessons, crafts, silly songs and more!!
Relay for Life

Organized, overnight community fundraising walk
Teams of people camp out around a track
Members of each team take turns walking around the track
Food, games and activities provide entertainment and build camaraderie
Family-friendly environment for the entire community
Because it's a team event, individual participants are not required to be there the entire time. But it's so much fun, you'll find it hard to leave!
Hope Clinic
Hope Clinic (formerly Pregnancy Choices of Hattiesburg) offers medical services, specializing in pregnancy diagnosis and decision making. All of our services are provided free of charge and are confidential.