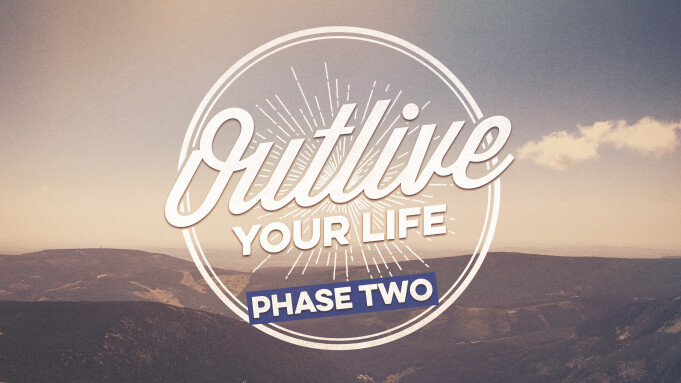 WHY OUTLIVE YOUR LIFE
Phase One of OutLive Your Life was launched in May of 2013. We asked our Church to make a 2 year commitment to give above and beyond their regular tithes and offerings to complete much needed space and provide more space for our tremendous growth. The church responded. Since May 2013 to January 2019 (most was given in the first 2 years) over $325,000 has been given. It was used to complete Phase 1 projects as well as help pay the monthly note on our existing building debt which in turn allowed us to hire more staff and start additional ministries.
Our Church Leadership believes we are at a significant crossroad. Over the last seven years we have experienced tremendous growth adding over 400 new members and baptizing over 150 people. We've seen our Worship and LifeGroup attendance grow over 140%. We believe there are some roadblocks that will prevent us from continuing to grow more and reaching those who have yet to come.
Based on these facts, our Church Leadership believes now is the time to launch Phase 2 of OutLive Your Life. There are four significant reasons: (1) It allows in a greater way to fulfill our mission of engaging people with the hope of the Gospel to see lives transformed. (2) Recent significant gifts totaling $150,000 have been given to launch this phase. (3) We desperately need additional space for ministry, parking, other enhancements, and to make some significant renovations to some of our existing areas. (4) The time to complete what was started back in 1999 is here since 2019 marks the 20-year anniversary when Petal FBC made the strategic and God led decision to relocate our church to our current location on Highway 42.
So now the question is this: Will you commit to sacrificially give and outlive your lives so that we can reach this next generation for Christ? They are waiting! What will your response be?
Check out the video below to see where it all started, where we are now, and what's to come!
PHASE 1 COMPLETED PROJECTS
Helped pay monthly building note for 4+ years
Fellowship Hall including tables/chairs
Replaced/added video projectors
Purchased portable partitions & furniture for children/preschool/worship area
Full commercial kitchen including equipment
Classrooms up & downstairs
Toni Marino playground
PHASE 2 PROPOSED PROJECTS
PARTIAL COMPLETION OF 2ND FLOOR FOR STUDENT SPACE
Estimated Cost: $200,000
Insulate entire 2nd floor
Complete East Side of 2nd floor to include furnishings - Sound, lights, video, etc.
Complete 2nd floor bathrooms
Install elevator
EXTERIOR ADDITIONS & RENOVATIONS
Estimated Cost: $110,000
Seal existing parking area to prevent further deterioration & re-stripe existing parking area
Pave an additional 90 parking spaces in the rear of church including loading areas to the kitchen
Additional parking lot lighting & upgrade to LED
Replace face-plate of church sign and equip with LED lighting & add landscaping
Directional signage
INTERIOR ADDITIONS & RENOVATIONS
Estimated Cost: $145,000
Complete unfinished multi-purpose space behind the Worship Center to be used for Worship Ministry, LifeGroups, & an additional large meeting space
Add additional bathrooms/shower in unfinished 1st floor bathroom space
Guest reception improvements & directional signage
Replace carpet throughout the 1st floor & VLT in hallways/stairways
PRESCHOOL & CHILDREN'S MINISTRY SPACES
ESTIMATED COST: $30,000
Retrofit Children's worship area including adding lighting/decor
Add preschool decor in hallways & classrooms
Install playground shade for year-round use
WORSHIP AREA
ESTIMATED COST: $45,000
Replace lighting with LED Fixtures (this will replace our dimmer system that is unusable)
Upgrade screens/projectors to HD
Drum enclosure
In-ear monitors for Praise Team
Multi-media (TVs, livestream, cameras, etc.)
HVAC SYSTEM REPAIRS & UPGRADES
ESTIMATED COST: $30,000
Upgrade/Replace 3 A/C unit fan motors
Update computer HVAC program
NEXT STEPS
We are asking each person and family to pray and consider what the Lord would have them give over the next 3 years to complete Phase 2 of OutLive Your Life. Each person is encouraged to adopt a lifestyle of generosity beyond what they are currently giving in tithes and offerings. We encourage you, if you are not giving regularly, to give to the Church Ministry Plan before you start giving to OutLive Your Life.
As we each give sacrificially, Scripture reminds us "By doing this they will be storing up their treasures as a good foundation for the future so that they may experience true life."
We are asking everyone to commit to these 5 things.
(1) Pray every day, following the prayer guide, during our 21 days of prayer leading up to commitment Sunday. (2) Begin to pray now about what the Lord would have you and your family give. (3) Prepare your heart and lifestyle to sacrifice in order to be able to give. The call is not equal giving but equal sacrifice. (4) We are challenging each family to make a one-time gift to the Emphasis and also a monthly commitment for 3 years beginning April 2019 and going through April 2022. (5) Finally, fill out your commitment card and bring it on Sunday, March 3 - Commitment Sunday. We will all bring our one-time gifts and our 1st monthly gifts on Sunday, April 7 - Celebration Sunday!
It is a large and ambitious project that we estimate will cost around $560,000. This is a God-sized project and one that we cannot complete on our own without His miraculous provisions. We will not borrow any more money and will only complete projects as we have the money "in hand".
The table on the back page provides an idea of how your budgeted giving can provide for substantial giving throughout the next 3 years.
THE TIMELINE
21 Days of Prayer Emphasis
Sunday, February 10 – Saturday, March 2
Work on 1st Project Begins
(Student Ministry Space on the 2nd Floor)
Monday, February 11
Leadership Vision Lunch
Sunday, February 17
OutLive Your Life Message Series
February 24 & March 3
Giving Commitment Day
Sunday, March 3
Celebration Day Offering
Sunday, April 7
GIVING TABLE
Monthly Annually 3-Years
$10 $120 $360
$20 $240 $720
$30 $360 $1080
$40 $480 $1440
$50 $600 $1,800
$60 $720 $2,160
$70 $840 $2,520
$80 $960 $2,886
$90 $1,080 $3,240
$100 $1,200 $3,600
$150 $1,800 $5,400
$200 $2,400 $7,200
$250 $3,000 $9,000
$300 $3,600 $10,800
$350 $4,200 $12,600
$400 $4,800 $14,400
$450 $5,400 $16,200
$500 $6,000 $18,000
$1,000 $12,000 $36,000