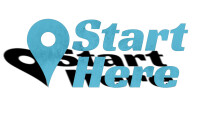 New Membership Class
The Start Here New Membership Class is for people who have joined recently, or those who are simply praying about it. Whether you've taken that step or you're still trying to decide where God is leading you, this class is for you!! What do you need to know about the mission and vision of this body of believers that will help you connect, grow, commit and go? Here's the answer! If you're a new member or if you're praying about it, and want to know what being a member involves, this is a perfect opportunity to do so! Discover the mission and vision of the church and how you can best walk that out. The class is generally held every Spring and Fall, during LifeGroups on Sunday's @9 a.m. It's led by and Sewell.
There is no cost and all materials are provided for you! Each time the class is offered, there are 20 spots available, so if you're interested it's important to sign up!
Email Teresa or call the Church Office @ 601.545.3198 to sign up for the next class!!